Study in United State?
The US is a multicultural melting pot that gives you the promise of the American dream! 
It is one of the most popular study destinations, housing over 1.1 million international students each year!
The country promises freedom, adventure, and ambition. Students are free to move around exploring various states and cultures. They also have the opportunity to study in world-leading universities involved in life-changing research.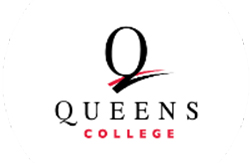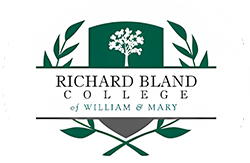 The United States is internationally recognised for its world-leading universities.
Students in the US benefit from exceptional research investment. This means that companies and the government invest in the research conducted by students and academics. It gives students the opportunity to be a part of innovative projects, which looks great on their CV.
US higher education is made financially accessible through a huge variety of scholarships. These include institution-based programmes dependent on grades and courses. Examples are the Fulbright Foreign Student Programme funded by the US government and the #YouAreWelcomeHere Scholarship. When you apply to study in the USA via a scholarship, you can save on costs while enrolled in some of the most prestigious academic institutions in the world.
Students are known for their extracurricular achievements and out-of-class interests. This is due to the emphasis that US universities put on a broad programme for their students, to ensure that they have plenty of transferable skills for working life. Popular pastimes include sports, traveling, and volunteering in the local community.
The varying landscape of the country means students have plenty of choices when it comes to climate, lifestyle, and student culture. From the sandy beaches of California to the busy cities of New York and Boston, there's something for everyone.
With so many different experiences to choose from, it's understandable why the US is one of the most popular student destinations.
Studying as an international student in the US is a rich and rewarding experience.
A huge variety of co-curricular activities mean that students can find their passion outside of class. Popular sports include American football, basketball, and cheerleading. There are also opportunities to be part of marching bands, theatre productions, and community service.
If your visa allows it, you can also work part-time around your studies. Many universities have programmes to help students find jobs in the local area. This is a great way to meet new people, save money, and gain valuable experience.
There's no doubt that student life in the US has plenty to offer.
Chicago – Chicago is a bustling city in the north of the United States. 
It has a reputation for great music, especially blues and jazz. It also has a wealth of museums and a rich industrial culture. 
On the southern shores of Lake Michigan, it also offers a broad range of sports and activities. The local landscape includes 26 miles of beach and one of the most iconic skylines in the world.
It is a popular destination for students taking engineering, law, and medicine due to its exceptional career opportunities!
New York – As one of the country's most iconic destinations, New York City is full of opportunities for students.
The city has developed a reputation for its incredible artistic culture in recent years, with landmarks like the Metropolitan Museum of Art and the Guggenheim Museum.
Those who choose to live and study in the US capital of the arts also get a daily dose of some of the world's most stunning architecture, including the Statue of Liberty and the Empire State Building.
As a city of business, it is home to the headquarters of IBM, Deloitte, PepsiCo, JPMorgan Chase, PricewaterhouseCoopers and many more. This gives students a chance to access excellent work experience opportunities while studying.
Boston – Boston is a popular study destination located in the US state of Massachusetts.
The city has a rich and dynamic history and cosmopolitan culture. Furthermore, over 23% of its student population is international. This means that students are part of a welcoming community while studying.
The city is easy to navigate on foot and has a great transport network, making it accessible and cheap.
Career connections on offer are brilliant, with multiple global companies based in the city. These include eight leading hospitals, General Electric, Liberty Mutual, and JM Forbes and Co.
Seattle – Seattle is a bustling city on the United States' west coast. 
As the 15th-largest city in the country, it is home to one of the largest new economies in the world including internet companies, service, design and clean technology. 
This includes Amazon, Starbucks, Nordstrom, Weyerhaeuser, Microsoft, and Expedia Group.
The Port of Seattle is also a major gateway for trade with Asia and Alaska. This makes it an excellent place to access work opportunities in business, engineering, and trade. 
Atlanta – Located in the state of Georgia, Atlanta is a gateway into the industries of the southern states of America.
The city's economy is among the top 20 largest in the world and has the nation's third-largest concentration of Fortune 500 companies. Atlanta is home to the headquarters of The Coca-Cola Company, The Home Depot, Delta Airlines, AT&T, and UPS. 
Such proximity to big brands gives students the opportunity to access leading graduate programmes and work experience placements in some of the world's most successful companies.